SelectEvidence® from Nova Leah
SelectEvidence® from Nova Leah automates cybersecurity risk management for connected medical devices.
Detailed product demo.
No credit card required. No strings.
Obligation free walk-through. 
Free five day evaluation available.
Technology Ireland Awards | Ibec

Emerging Company of the Year -2019
High Potential Exporter Award

Export Industry Awards  Winner 2019
KTI Impact Awards 2019

Spin-out Company Award Winner 2019
Centralized cybersecurity risk management
SelectEvidence® from Nova Leah allows manufacturers of connected medical devices to automate the process of conducting premarket and postmarket cybersecurity risk assessments for entire product portfolios.
SelectEvidence® breakdown:
Risk assessment platform.

sBoM ingestion.

Continuous vulnerability monitoring.

Automated MDF2 generation.

Risk analysis decision support.

Threat modelling.

FDA premarket and postmarket cybersecurity compliance.
"A specialist in cybersecurity for medical devices"
"A specialist in cybersecurity for medical devices, its platform SelectEvidence® helps medical device providers to monitor defibrillators, pacemakers and insulin pumps connected to wireless networks, to ensure they are safe and can deal with potential threats."
WIRED Magazine, Listing Europe's 100 Hottest Startups 2019
Simple and straightforward trial process
We provide all prospective users with a detailed product demo. We demonstrate how SelectEvidence® saves time and automates cybersecurity risk management.
Mapped to your own success criteria
Demos are followed by a free, five-day evaluation where MDMs discover how SelectEvidence® integrates seamlessly into their product
development lifecycle.
Outlining clear integration pathways
Upon successful completion of the first two stages, we reconnect with all stakeholders and decision-makers to put a clear integration plan in place.
Request a free demo to see how SelectEvidence® helps effortlessly integrate
cybersecurity processes into your system development life cycle.
Complete cybersecurity risk management for medical device manufacturers
World first in cybersecurity risk assessment
SelectEvidence® is the first risk management platform
in the world to deliver medical device compliance across
multiple international standards.
Continuous vulnerability monitoring
SelectEvidence® guides MDMs through the process of
identifying threats to their products and implementing
the correct security controls to mitigate those threats.
Meeting FDA guidelines
Leveraging SelectEvidence® as an integral part of your
product development lifecycle will ensure that your
connected medical devices meet FDA premarket submission
and postmarket management guidelines.
Standardized approach to risk assessment
SelectEvidence® provides manufacturers with
an intelligent, standardized, repeatable and traceable
approach to implementing cybersecurity requirements
for connected medical devices.
Anita Finnegan

CEO/Founder
Anita founded Nova Leah and is the Author and International Project Leader of IEC 80001-2-8 and IEC 80001-2-9. As an ...internationally recognized expert in Medical Device Cybersecurity she also has a strong background in software quality processes, engineering and quality engineering roles across multiple highly regulated domains. Anita's PhD research focused on medical device cybersecurity assurance cases.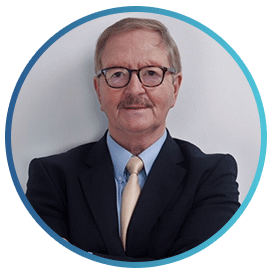 Peter brings over 30 years' experience in the global healthcare and pharmaceutical business to Nova Leah. Peters expertise ...culminated over 28 years of senior management leadership.
Fergal McCaffery

Co-founder / Head of Engineering
Fergal is internationally recognized for his contributions to medical device software engineering. His research team ...have led the development of 4 International Standards/Technical reports for medical device software. He was also the Leader for the development of IEC/TR 80002-3 for medical device software processes in collaboration with the ISO/IEC 62304 development team. Fergal is also Senior Lecturer in the Department of Computing and Mathematics, in Dundalk Institute of Technology (DkIT).
One of our team will be in touch, to schedule your demo of SelectEvidence the award winning software from Nova Leah.