We are medical device cybersecurity compliance risk management experts.
We seek to combine our expertise and skillsets to develop industry leading technology solutions that provide the necessary knowledge and guidance your workforce needs to develop and maintain more secure medical devices in a continuous fashion.
Connected medical devices represent a rapidly growing sector in healthcare. There are currently between 10 to 15 million such devices in use globally, and the global connected medical device market will exceed $136.8 billion by 2021.

Nova Leah was founded in Dundalk, Ireland as a spinout from our CEO's PhD at the Dundalk Institute of Technology.

Since then, we've been fortunate to see our company and brand grow. We've been recognized as industry experts that deliver solutions to critical business challenges, and our technology continues to be adopted by top medical device companies.
The success of Nova Leah is driven by experiences and skillsets of our team. We employ some of the most respected cybersecurity risk management industry experts, engineers, developers who feed on innovations that solve your business challenges
Anita Finnegan

CEO/Founder
Anita founded Nova Leah and is the Author and International Project Leader of IEC 80001-2-8 and IEC 80001-2-9. As an ...internationally recognized expert in Medical Device Cybersecurity she also has a strong background in software quality processes, engineering and quality engineering roles across multiple highly regulated domains. Anita's PhD research focused on medical device cybersecurity assurance cases.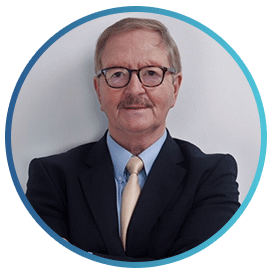 Peter brings over 30 years' experience in the global healthcare and pharmaceutical business to Nova Leah. Peters expertise ...culminated over 28 years of senior management leadership.
Fergal McCaffery

Co-founder / Head of Engineering
Fergal is internationally recognized for his contributions to medical device software engineering. His research team ...have led the development of 4 International Standards/Technical reports for medical device software. He was also the Leader for the development of IEC/TR 80002-3 for medical device software processes in collaboration with the ISO/IEC 62304 development team. Fergal is also Senior Lecturer in the Department of Computing and Mathematics, in Dundalk Institute of Technology (DkIT).
Michelle Jump

V.P. of Cyber Program Initiatives
Michelle has over 18 years of experience bringing technology-based solutions to healthcare, actively participating  ...in a variety of domestic and international standards, as well as relevant industry and governmental initiatives to support medical device security within the healthcare industry. Her specialty is in the integration of product security programs into medical device quality systems.
Christian Dunster

V.P. of Customer Success & Sales Operations
Chris brings over 20 years of client service operations, sales operations, product management, marketing research, ...and finance expertise to Nova Leah. Prior to joining Nova Leah, Chris was Vice President of Global Panel Operations at Lightspeed, LLC (now Kantar) where he oversaw the world's largest collection of actively managed consumer market research panels. Previous leadership roles at start-up and mid-size ventures resulted in three successful equity events.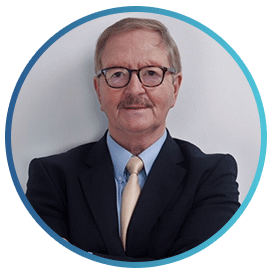 Fergal McCaffery

Nova Leah
Jayne Brady

Kernel Capital
Barry Downes

Sure Valley Ventures
The medical device cybersecurity compliance and risk management experts